THE CHURCH OF GOD
GETHSEMANE SPIRITUAL TEMPLE
3602 Gwynn Oak Avenue Baltimore, Maryland 21207
We create a nurturing environment that demonstrates God's spirit and power. Through teaching the Word of God, our faith grows and empowers us to change our lives and actively pursue the will of God through righteous living.
Joy Service
Friday, 7:30 pm
​
​
(Day of Atonement)
Yom Kippur begins sundown Sunday, September 27, 2020
Doors open at 6:30 pm, Service begins at 7pm
​
Monday Se[ptember 28, 2020
Doors open at 12:30pm, Service begins at 1pm
​
​
Sukkot begins sundown Friday, October 2, 2020
Sukkot ends sundown Friday, October 9, 2020.
(The Last Great Day)
Shemini Atzeret begins sundown October 9, 2020
​
​
​
​
​
​
​
,
To Our Gethsemane Church Family & Friends,
Until further notice, Gethsemane will expand the use
of our conference call system.
​
Video:
​
Dial-in: (US) +1 314-730-2320 PIN: 339 130 964#
​
Friday Service -- 7:30 p.m.
Sabbath School – 10:30 a.m.
Sabbath Morning Worship – 1:00 p.m.
If you have questions or concerns, please call
410-664-4005 and someone will return your call.
You can also visit our website for updates www.sabbathkeepers.org.
Pastor Steven M. Hinnant, II
Prayer Service
Wednesday, 7-7:30 pm
​
​
​
Sabbath School
Saturday, 10:30 am
Praise & Worship
12:30 pm
Sabbath Morning Worship
Saturday 1:00 pm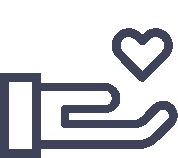 "Whoever is generous to the poor lends to the lord, and he will repay him for his deed."