"Remember the Sabbath Day, to keep it Holy"
Exodus 20:8
THE CHURCH OF GOD
GETHSEMANE SPIRITUAL TEMPLE
3602 Gwynn Oak Avenue Baltimore, Maryland 21207
To Our Gethsemane Church Family & Friends,
​
Until further notice, Gethsemane will expand the use of our conference call system.
​
Video:
https://meet.google.com/msk-kfht-rwu?hs=151
​
Dial-in: (US) +1 314-730-2320 PIN: 339 130 964#
​
Friday Service -- 7:30 p.m.
Sabbath School – 10:30 a.m.
Sabbath Morning Worship – 1:00 p.m.
If you have questions or concerns, please call
410-664-4005 and someone will return your call.
You can also visit our website for updates www.sabbathkeepers.org.
Pastor Steven M. Hinnant, II
torah readings
​
​
Next Week's Readings:
Parashat Beha'alotecha (􀋃 תְ􀋄 (פרשת בּהְעַ ֲ
Torah: Numbers 8:1-12:16
Haftarah: Zechariah 2:14 - 4:7
Brit ha-Chadasha: Matthew 3:1-17; Luke 22:1-23; John 6:22-70
​
​
FEAST OF TRUMPETS (Rosh Hashanah)
Friday, September 15 – Begins @ Sundown; Virtual Service @ 7pm
Sabbath, September 16 – Sabbath School @10:30 am; Worship Service @ 1pm
​
DAY OF ATONEMENT (Yom Kippur)
Sunday, September 24 - Begins @ Sundown; Doors Open @ 6:30 pm;
.Worship Service To Initiate the Fast @ 7pm
.All Night Activities
Monday, September 25 - TAKE OFF WORK – DRESS IN WHITE
.Doors Open @ 12:30 pm; Worship Service @ 1pm
​
FEAST OF TABERNACLES (Sukkoth)
Friday, September 29 – Begins @ Sundown; Virtual Service @ 7pm
LAST GREAT DAY
Friday, October 6 – Begins @ Sundown; Virtual Service @ 7pm
Sabbath, October 7 - DRESS TO IMPRESS
.Venue – TBD
.Doors Open @ 12:30 pm; Worship Service @ 1pm
every




FRIDAY




Joy Service
Friday, 7:30 pm
every
WEDNESDAY
Prayer Service
Wednesday, 7-7:30 pm
​
Bible study, Immediately following prayer service
​
​
​
every
SABBATH
Sabbath School
Saturday, 10:30 am
Praise & Worship
12:30 pm
Sabbath Morning Worship
Saturday 1:00 pm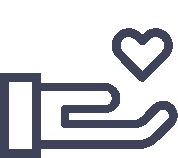 "Whoever is generous to the poor lends to the lord, and he will repay him for his deed."